How are jute conference bags making a big difference
Submitted on

Wed, 03/17/2021 - 18:42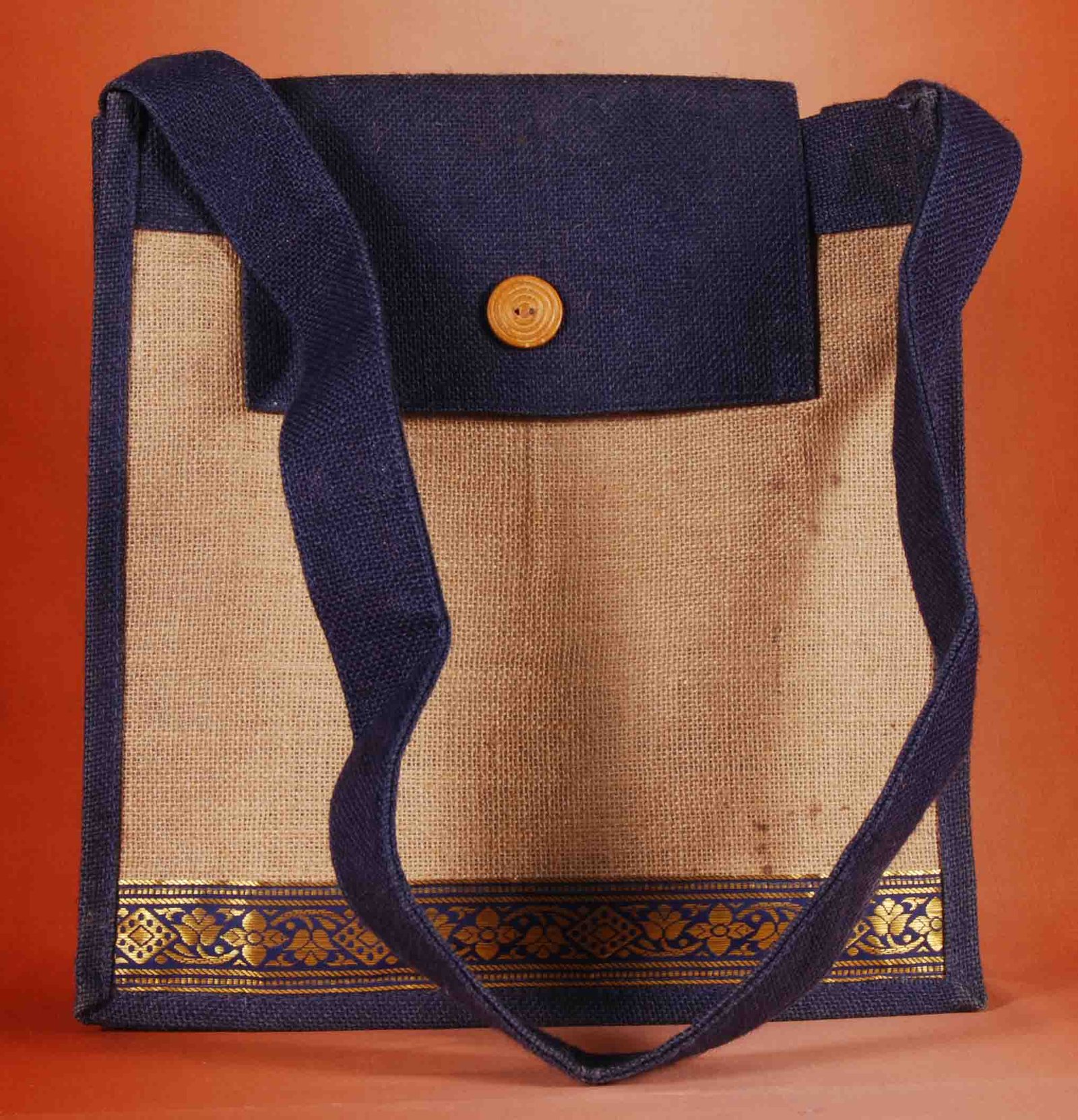 Eco-friendly is the word that holds the attention of the world today from the basic grassroot levels. This word has led us to realise how important our planet is for our well-being and survival and how we can take care of our planet even while being in the corporate world. Conferences are a huge part of the corporate world and treating the participants of a conference with a gift, speaks volumes about the company and its ethics. It serves as a token of appreciation and welcome which ensures that both employees and clients taking part in your conference warm-up to your business and contribute towards its growth and profit mutually. Well, if you are searching for conference gifts that will not only be eco-friendly but also come handy for your conference participants and keep reminding them of your business then Jute conference bags are the best choice. Jute Conference Bags have been making a big difference in multiple ways and here is a look at each way.
Jute conference bags are our specialty and we make sure to make the bags from the best quality jute. At JutePlanet, you will find several variants of Jute conference bags. Our bags arecertified as eco-friendly and are completely machine-made. Make your gift stand out from the rest and make a statement for itself.
Jute conference bags are designed articulately by our expert bag designers who are also jute specialists. The designs are then finalised by our supervising jute conference bag designers who make a sample model of the bag in varying sizes before sending in the design to the manufacturing unit for manufacturing your lot of ordered Jute conference bags.
All our designs are manufactured into jute conference nags with the help of eco-friendly and advanced bag manufacturing machines specially made to extract jute threads and manufacture jute fabric for the manufacture and processing of jute conference bags.
Our range of conference bags are available in designs such as satchel bag designs, big tote bags, medium shopping style bags, pouches or small handbags. All our bags are unisex in nature and you can choose any style you want for all your conference participants.
We believe in the concept of equality and all our bag designs and styles ensure that you can promote this concept of equality in your conference with our bags. We advocate eco-friendly awareness along with equality with our jute conference bags. And these bags ensure that you get the perfect opportunity to promote these extra perspectives of your business along with the mission and vision of your conference.
The handles of the bag dependson its style. All the handles are parallel and some are designed in round shapes while some are straight with fine edges. The straps of the hands can be easily adjusted. You can also get jute conference bags with handles that are fixed with a certain handle length.
With our jute conference bag customization services you can choose the design of the bag along with its size and the type of handle you want. You can also personalise your business or conference logo with a text like a motivational quote or your company's motto if you want.
Our range of jute conference bags are also making abig difference with its unique prints. You can opt for floral or fauna related prints, geometric prints, orany other prints you might want. The printing colours are used are water-based and chemical-free. After the printing is finished we make sure to coat the print with waterproof coatings. The bags are also coated with a waterproof and anti-infestation coating to make sure that there is a glossy look to the bag with an increased amount of durability.
Our jute conference bags can serve as both the perfect welcoming gift for your conference participants and also as the best thank you gift for attending the conference and contributing both heir valuable time ad ideas. Our eco-friendly jute bags ensure that your gift conveys your care for your conference participant's health in an environment-friendly way.
The bags can also be used for along period which makes sure that all the people who attended the conference are continuously reminded of your business and its take-on on the related subjects. It also makes your gift a functional item for all the receivers which further shows how much input you had given before choosing such an amazing yet professional conference gift.
All the bags are bio-degradable and can be recycled and reused as well. The ecological bags also serve as natural fertilizers after decomposition. Our prices are also pocket-friendly and you can choose to order first and then make your payment via any medium you want.
At Jute planets, we are celebrated for delivering quality green-collar jute conference bagson-time at your given address. Make a difference in the green way.